Dark Defense DDL7 100W 9,000+ Lumen 7″ Round Off-Road Lights With Orange Side DRL (2-Pack)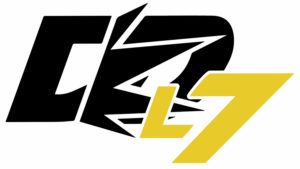 Introducing the all-new DDL7 round 7″ 9,000-10,000+ lumen far-throwing off-road spot light!
If you're looking for the ultimate off-road light, the high power in a larger footprint, these 7″ Dark Defense DDL7 lights are powerful enough to break through the darkest night with a total distance of light seen at 950M. These lights combine effective TIR optics spot beam with deep-reflector beam technology for a combination that's perfect for any off-road adventure! With a throw of 1 LUX @ 700M, you're getting an unprecendented output with the smooth light distribution and color that you'd only expect from lights nearly double the cost!
This 7″ off-road light is powered by 9X Osram 10W 5500K chips and another 4X low watt draw side marker DRL LED's that shine orange and are sellectable either on or off seperatly from the main spot beam center. It includes an Anti- vibration stainless steel bracket which has been powder coated.  The lens has a Light transmittance of 93% and housing is rated to IP Rate: IP68 waterproof. The connector is a Deutsch 3pin connection and includes the male / female connection kit to wire to your desired harness. Rating: EMC: EN55025 Class 3 Emark:R112 R8

You will receive a 2-pack of the DDL7 7″ off-road lights & mounting hardware
NOTICE: These lights are only for OFF ROAD use or on a closed course and are not DOT or SAE approved for on road use.
Please see our Facebook page and Instagram page for real-world examples of this light being used off-road.
5 in stock (can be backordered)