Dark Defense DDS4 2.0 ARRAY Light Bar System (Infinetly Configurable Length 30″ 40″ 50″)
$789.00 – $1,634.00

(UPDATE: LIGHTS ARE IN STOCK)
(UPDATE 2: INCLUDED REAR-FACING MOUNTING BRACKETS ARE BACKORDERED WILL DELAY ALL ARRAY ORDERS BY 2-3 WEEKS)
If you're looking for one the ULTIMATE light bar, you've found it!
These are not your average 'budget' pod lights, instead, you get extreme performance at a price you can't beat!  Our specific DDS4 model has been swapped out per our manufacturing specifications to a powerful CREE XM-L2 chips (not fake LED chips). When it comes to wattage draw, our lights draw the real watts that we claim – all 45 watts of it. Most other 'budget' lights are lie about watt output as you can see in our recent side-by-side test but out lights stand by our claim of 45W output per pod!
Now we're taking the 3″ DDS4 pod light and creating something truly incredible, we call it the 'DDS4 ARRAY' light bar system.  With our low profile adjustable brackets you can mount the DDS4 inline to make a bar structure.  The 40″ variation has already been tested on Instagram user @the_dark_yota 3rd gen Tacoma, mounted on a Prinsu rack with incredible results! (Now many more, just check our Instagram @DarkDefense_Official for more examples!)
Current configurations:
30″ 

9X DDS4 ARRAY (405+ Real Watts & 37,800+ Raw LM)

40″ 

12X DDS4 ARRAY (540+ Real Watts & 50,400+ Raw LM)

50″ 15X DDS4 ARRAY (675+ Real Watts & 63,000+ Raw LM)
OPTIONAL K Value: 6000K ships as default or choose 5000K (Warmer color LED, with yellow lenses the light appears more true yellow and may be easier on the eyes for some people) available for

+$20 per light

.
CAUTION:  You must do some of the DIY wiring and if you don't have any experience with wiring lights you will need someone to help you who does have experience. This is a high-level lightbar that draws more watts than almost ANY other lightbar ever produced and thus needs proper wiring etc.  Basic instructions will be included, but you will have to do the main amount of work to get things wired correctly.
You can also build a bar with any desirable width — Build your own DDS4 ARRAY by purchasing single DDS4's from our store in the configuration desired and adding the adjustable brackets to your cart in the amount needed for your DDS4 ARRAY.
Please read our FAQs or find more helpful information. You can also visit our Facebook page or our instagram page for more examples of the lights and real-life tests.
NOTICE: All purchases made for the array right now will ship with a FREE generic connector harness (Normally $49.99) that allows for 11 lights, but can be cut down for 10 lights or less per your requirement.  2 circuits should be run with 2 switches for a nice 2 option effect!  You are currently responsivle for wiring the other lights and customizing appropriatly but we have priced this into the free harness we are throwing in with the order.  Please note that each light draws 45W and you should use a minimum of 12 gauge wire for 8 center lights together.  Please message us for more info!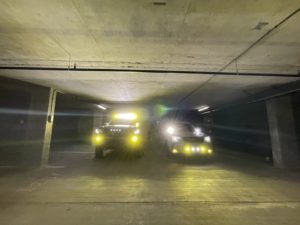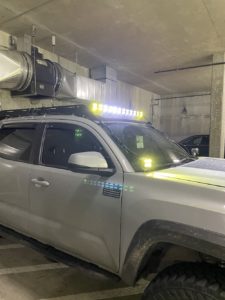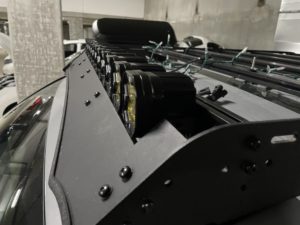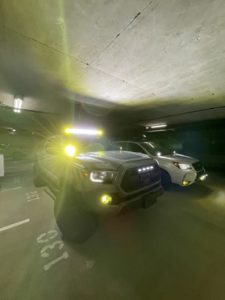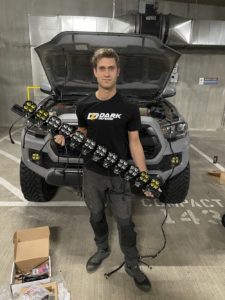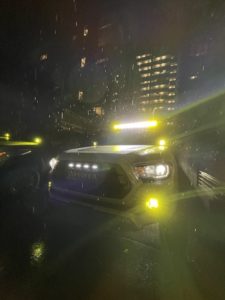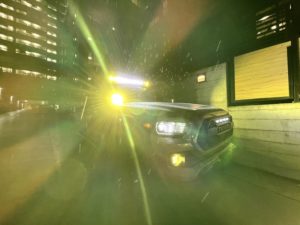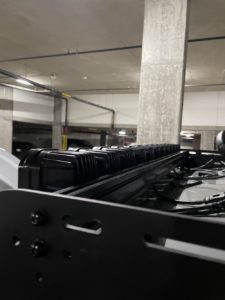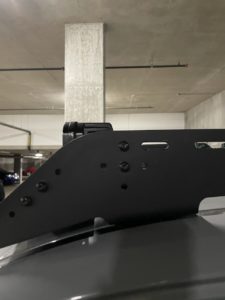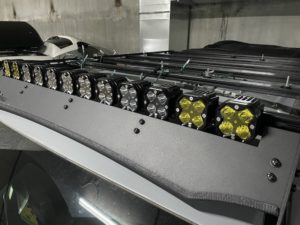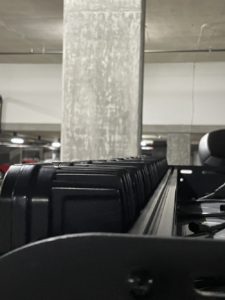 | | |
| --- | --- |
| Array Light Bar Length | 30" 9X DDS4 Pods With Back Mount Brackets, 40" 12X DDS4 Pods With Back Mount Brackets, 50" 15X DDS4 Pods With Back Mount Brackets |
| Upgrade to 5000K (+$20/light) | No, I'll stick with 6000K, Yes, I want 5000K |