This listing is for 1 pair / 2X of DDS4 pod lights – Shipping in 1-2 days!
Chips: 4X Real 2ND GEN CREE XM-L2 LED Chips – 43-47W Total Draw per pod
OPTIONAL K Value: 6000K ships as default or choose 5000K (Warmer color LED, with yellow lenses the light appears more true yellow and may be easier on the eyes for some people) available for +$20 per light.
Waterproof: Fully waterproof at IP68 + submersion tested for 12+ hours
Brightness: Rated at 4200-4500+ Lumens at full wattage drive.
Self-Service Lens / Housing: 4X 2.5mm bolts for easy lens maintenance.
Housings: Electrostatic powder-coated semi-gloss finish.
Mounting Brackets: Comes with full stainless

standard

bracket and hardware.
Low-profile brackets can be purchased seperatly here: Low-profile pod light bracket.
Connection: Includes high-quality male+female disconnect harness on each light.
Harness & Switch: We advise purchasing a harness from Amazon
Warranty: 30-Day Money Back Guarantee! & 1-year limited warranty.
Questions? Contact us on our Facebook page
By purchasing any of our products you agree to our Terms & Conditions.
NEW COMBO LENS OPTION: Our $8 dollar lens has now been upgraded with a new higher-end high-pressure mold with extra thickness and durability.  This is currently only available in clear spot+flood as an extra add on.


Note:  All lights come with a spot lens without any extra add-on for the order. We advise ordering an extra set of lenses (+$8 each) in the opposite color of the pod base color you are ordering so you have extra flexibility if you decided you want a different color profile later.  All lenses on DDS4 pods are enterchangable with an allen wrench.
Real world results from a test in Idaho:
What's The Big Deal About Dark Defence DDS4 Pod Lights?
If you're looking for a pod light that puts out an insane light output without an insane price point, our DDS4 lights will light your night and a price you can't beat!  You might find lights that look nearly identical to our models, but our specific DDS4 model has been swapped out per our manufacturing specifications to one of the most powerful 2ND Generation TRUE LED chips Instead of ending up with a pod light of lies when it comes to wattage, our lights draw the real amps we claim!
Housings and Dimensions:
The dimensions of the DDS4 are approximately 3×3″ and our housings are built from high-quality aluminum with a powder coating that resists chipping after long term use. Natural fading may occur to the body over time due to the high-heat that lights like this emmit.  It uses a self-service o-ring design front plate lens cap that maintains at least an ip68 waterproof rating! NEW FOR 2.0: Anodized and CNC'd bezels now come standard.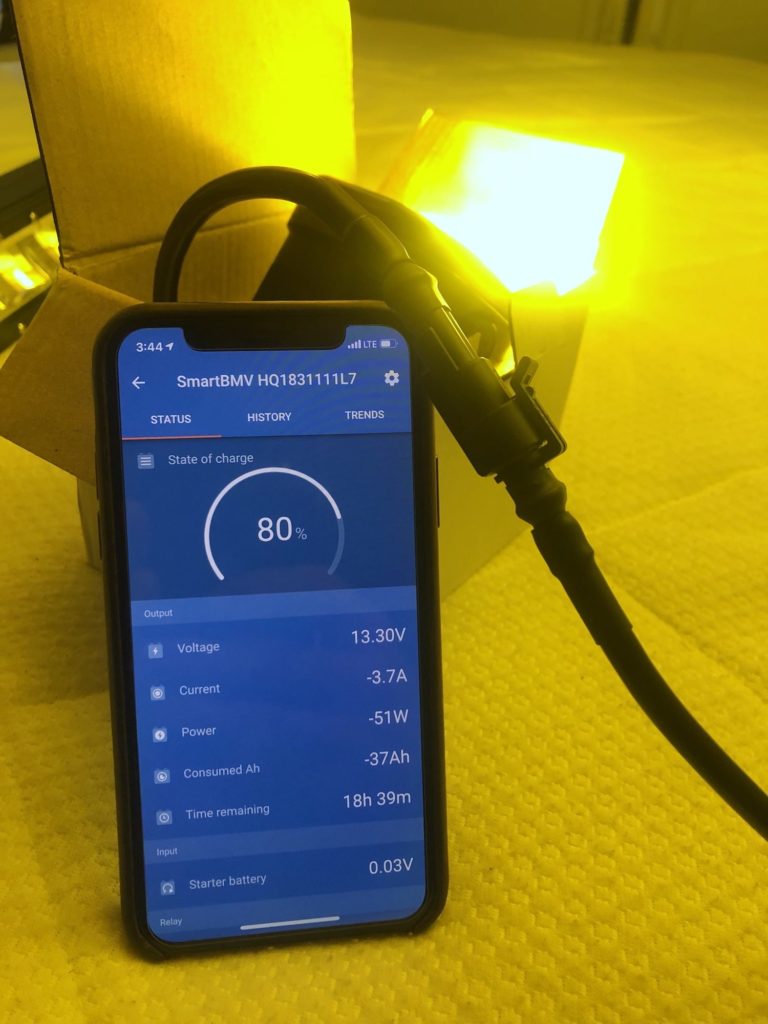 Technical Specifications:
The Dark Defense DDS4 features 4X real 2ND Generation CREE XM-L2 chip beads throwing a max rated lumen of 1098LM per REAL LED chip for a total max rated of 4392+.  We've rated ours at 4200+ Lumens to be conservative on our figures, however, this may vary depending on voltage and vehicle alternator.  In the vast majority of our tests, the lights drew a minimum of 43.52 watts and a maximum of around 47.16 watts. This may vary slightly from one LED die chip to another, but the average should be no less than 43.5 watts,  You can see a test below of both ends of the spectrum. -51W seen on the SmartBMV represents a residual current of -5, so actual wattage in this one was 46 watts.  Please watch our video testing these lights against other competing budget lights to see the difference: Video is being updated at this time.
Add On lens options:
This DDS4 light will always come as clear spot without any diffusion, however, if you want to add extra spot+flood capability, you will need to add on the extra spot+clear lens.  You will receive our newer 2.0 spot+flood defused lens as seen below.  NEW photos coming soon!
FREQUENTLY ASKED QUESTIONS:
Question: How long does shipping take?
Answer: We charge a flat rate charge of $12 via USPS Priority mail.  The shipping time should take 2-3 days, but in cases of greater delay, it may take up to 4 days in transit.  Our handling time is usually around 12-24 hours.  During January 31 through February 10, 2020 we will not be shipping.  Orders taken during these times will ship after this time frame.  Thank you for your understanding.
NOTE: Orders that don't use our special coupon code will have a 30+ day minimum lead time due to production constraints.
Question: Do you offer a warranty or guarantee on these lights?
Answer: Yes, we offer a 1-year warranty on all DDS4 pod lights as long as you are the existing owner and no abuse to the lights have taken place.  We also offer a 30-day satisfaction guarantee!  If you ever decide you don't like your DDS4 pod lights, simply return them for a FULL refund, even if you've already used them!  Yes, that's right!
Question: What lenses do you offer?  Will you offer other options later?
Answer: Yes, we offer a slightly more amber tint combo flood+spot lens and will be offering an orange tint lens soon that should put out a more yellow tint for the amber output lights.  The amber lens may appear slightly greenish in tent due to the 5000K brightness level emitted through our 2ND GENERATION LED CHIPS.  These are the brightest available at this time.  If we decide to go with a warmer light, we will sacrifice as much as 40% of the raw lumen output which we are currently staying away from. If you have more questions, please contact us or check out our Facebook page for more real life examples.
Question: How does the color appear in night and day?
Answer: We are using a 5000K daylight 2ND GEN real CREE XM-L2 LED's in our DDS4 pods. This is one of the brightest bins that LED offers for the second generation (2) chip, thus creating a more white light.  When using the clear lens, the light appears very clean and white.  When using the amber lens with lights turned on in the day or evening near dust, the light emission appears yellow/golden with a slight green hue.  During the night the light can appear more green as the white light is being filtered by the amber.  We plan on selling a orange lens soon that should give a more un-altered yellow color at night, but at this time please check out the images and videos on our Facebook page for real life examples.
Question: This looks like one I saw on Aliexpress or Alibaba for only $40 bucks each and some for $19 each, what makes this one superior?
Answer: There are many models available that look nearly identical to our model, however ours has upgrade chips.  We have taken great care to ensure that the LED chips used in OUR pod lights are NOT fake vs. the competition and via other Chinese outlets.  Our pod lights are also extensively tested to ensure reliability and include a 1-year warranty unlike the ones you can find elsewhere.  You also won't have to pay customs import fees as we cover these costs.  At this time no pod light available (that we've seen) online offers the same quality, watt output and brightness, especially at this price.
Question: Do these pod lights come with a wiring harness?
Answer: These come with a waterproof connector disconnect, but you will need to purchase a wiring harness that is able to handle a total of 100W / 10A.  We recommend an option from Amazon that costs around $10-15 dollars.  You may need to extend a lead wire depending on the length needed to span for both pod lights depending on application.  You can check out our favorite amazon wiring harness on a budget here: https://amzn.to/2RxQBSv
Question: Are these SAE approved for highway use?
Answer: NO, these are not SAE approved for highway use and are extremely bright – much brighter than SAE approved 3″ light pods.  The brightness is enough to potentially blind someone, we do not maintain any liability for the use of our lights on highway use and use may result in a fine, depending on your state, city or country.